Develop and assist you in the selection, design, introduction and implementation of your Employee Benefit package.


Act as the intermediary between you and the carrier at all levels of benefit administration. This includes enrollment, termination, claim, billing, COBRA and HIPAA issues.


Create a reasonable schedule to implement any changes to avoid new plan concerns and issues.


Perform on-site enrollment meetings using "Company Specific" benefit summaries designed to address the audience in multiple languages if necessary.


Review and advise on multi-state issues with out-of-state employees having access to our national toll free number to ask questions.


Advise and review HR policies and provide an audit of company specific materials.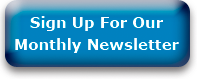 Call Us Today
860-678-8888
1-800-246-9325
Farmington, CT
Benefit Areas We Review and Quote:


Fully and Partially Insured
Fully and Partially Insured
Base, supplemental and optional plans
Short and Long-Term plans with all benefit levels and design options
Group plans with selection executive and all employee design available
Plan designs and reviews